Discussion Starter
·
#1
·
I called my sales rep and asked if he can call me when they got their next Sky in so I could take my mom and dad to see it. He said they just got one that day and the owner was picking it up the next day. Me and my mom went to the dealer, and my rep said the owner had come earlier and that the car was in the back getting detailed. It was AMAZING. I'm not very fond of blue on cars, but it was very very nice.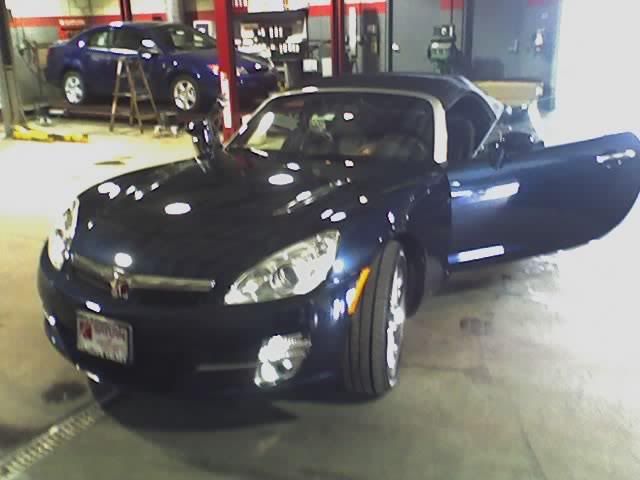 As we were leaving, some man came out, probably the GSM and he told the guy who was detailing the car "do a good job, those are the owners". HA! Yeah...When it's my Sky, I will be sitting there pointing out the spots he missed.
First Sky i've seen in person other than the concept at the car shows.
It was an auto.
Sorry for the crappy pic, its from my phone.