What car has a Hummer transmission?
Yours . . . if you have a stick.
The rear axle and differential are from the Sigma-based Cadillac CTS
The interior storage bin is from the Cadillac XLR
The passenger's side airbag, steering column, and exterior and interior door handles are from the Chevrolet Cobalt
The backup lights are from the GMC Envoy (Solstice)
The heating, ventilating, and air conditioning modules are from the Hummer H3
The front fog lamp assembly is from the Pontiac Grand Prix (Solstice)
The steering wheel is from the Pontiac Torrent, Pontiac G5, Chevrolet Corvette, Chevrolet Malibu
The 2.4 L Ecotec engine is shared with the Pontiac G6, Chevrolet Malibu, and Chevrolet HHR
The five-speed manual transmission is from the Hummer H3, GMC Canyon, and Chevrolet Colorado
The five-speed automatic is from the Cadillac CTS, STS, and SRX
The side view mirrors and AC vents are from the Fiat Barchetta
The seat frames are from the previous generation Opel Corsa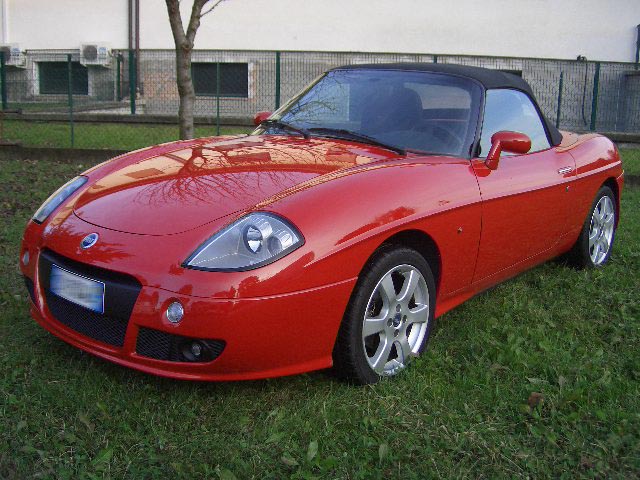 Fiat Barchetta with mirrors.