this is for a redline but im sure the base model could use most of the same instructions if not all of them.
1. mount the module. i put it under the dash behind the steering wheel and used heavy duty velcro (youll have to remove the bottom plastic cover to get up it there, no pic of that though but you can figure it out). i also placed it in a way that i could fit my finger in between the gap to make adjustments without having to remove anything.
2. if you have a shift light led that plugs into the back of the wotbox then you can do it like this for a easy/unintrusive install that involves no cutting or drilling or gluing. doesnt look the best but it works so you can change as you see fit.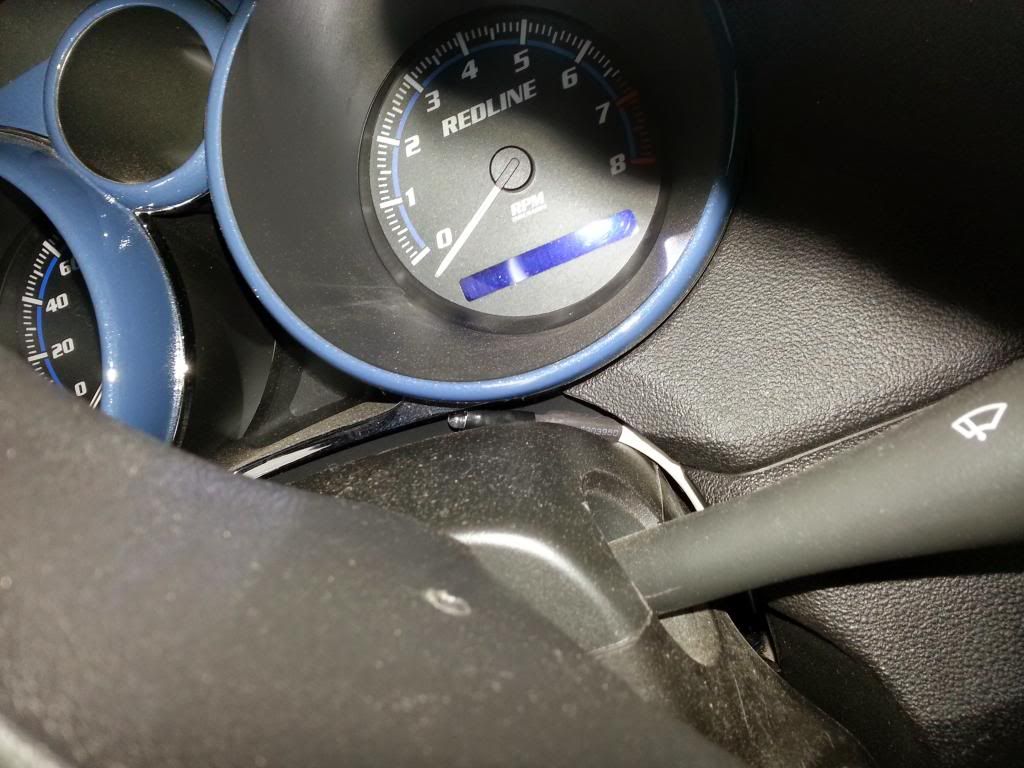 3. next you want to run the blue wire up to the throttle position sensor connector(has a purple clip in it). this is for telling the module when youre at wot. once there youll solder it to the blue wire going into the connector.
i accidentally broke my wire but it soldered back together just fine.