Discussion Starter
•
#1
•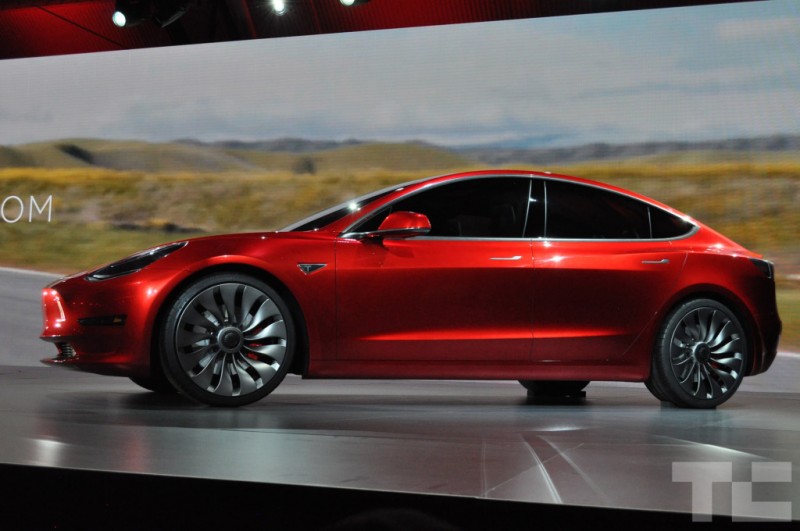 So I saw this on the 15 freeway today. Yes, I'm sure it was a Tesla and yes, I'm sure it wasn't their Model S...we see those about as often as Civics here in So Cal these days.
It was this color and considering deliveries are not happening until late 2017, I may have seen this specific car. It was this color, that much I am certain. I didn't recall seeing the plates and the wheels were in motion (I know, rare for So Cal morning traffic) so I can't comment there.
It was on the 15 north transitioning to the 91 east so I didn't get to see it for more than about 30 seconds but it was enough to instantly recognize it was the Model 3. Nice looking car...along the same lines as a Civic in styling and size. I'd have one before any other electric car in its price range that's for sure. Looks better than the others on the outside at least. If the technology on the inside is like the Model S, it would be a great commuter car.