Discussion Starter
·
#1
·
Thank you to this forum, as it has been a terrific resource with providing answers and equally ideas. Obviously, I'm in the "new owner" phase of my Sky owning relationship, so of course I keep thinking about all the things I would like to do to make it "mine". Including the usual checklist of course and some of my own;
Remote Start
GM's Stage 1 LNF Kit
Window Tint (#Texas)
Backup Camera
Convertible Top Restore
New Head Unit to Support Backup Camera and BT/NAV/Etc.
I will eventually get to most of these I imagine, but the most apparent upgrade and biggest impact, to me anyway, is to upgrade the stock head unit. In full transparency, I am extremely OCD when it comes to the appearance of things. My wife really appreciates this quality in me btw
. That being said, I really dislike the appearance of aftermarket HU's surrounded by a bezel that just doesn't "look right". I was discussing recently this similar peeve with one of my coworkers, and he recommended the installation of a factory fit style android HU that he has installed in his BMW and is apparently very popular with the European car crowd as they have much more intricate bezels from the american variety. I've done some research the last several days and read a bunch of reviews. I'm not sure if anyone here has familiarity with these units, but I think these could be a viable option to alleviate my OCD'ness. Although the Sky is not listed as compatible, according to the seller these units are compatible with the HHR, and from my understanding the HHR radio and SWC's are comparable to our units. From what I have found there is really two variants to choose from for the GM install.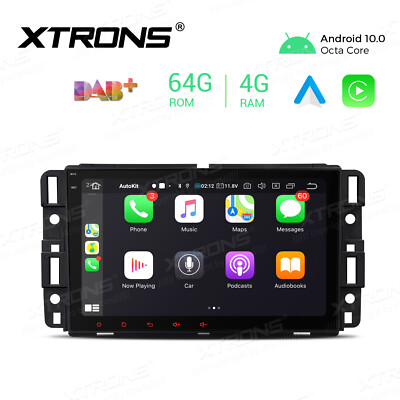 Diagnose vehicle status (OBD2 adapter optional). Android 10.0 | Octa Core | 64GB / 4GB | Car Auto Play | TPMS | OBD | 4G WiFi | DAB | Support 2K 1080P Video. XTRONS PBX SERIES---High Performance Car Stereo for Multi-tasking.
The one above has a very factory look to the GM Nav units that were installed in that era of the late 00's. With the bonus of a fully functional Android interface.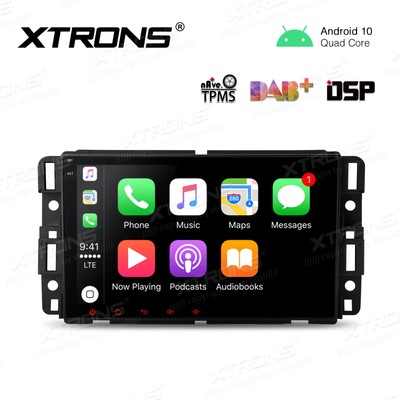 Built-in DSP. Built-in Radio RDS. Acadia(Denali) (2007-2012); Savana (2008-2013); Sierra(Denali) (2007-2014); Yukon (Denali) (2007-2014). Supports DAB + Digital Radio (USB DAB+ adapter Optional). For Chevrolet.
The other variant appears much more modern with no analog buttons or dials with a full touchscreen and minus the DVD/CD ROM, not that I would even use it.
The review Pro's for these HU's include:
Use the Android platform so it is highly customizable including the launcher.
They are direct fit and do not require a bezel so they utilize the full face opening for an OEM look.
They come with a wiring harness including the canbus
BT/NAV/USB/Pandora/Torque App/Etc.
SWC Retained
Price point $300 for everything included
The review Con's appear to include;
Cheap Chinese parts, so who knows on longevity
Units w/o DSP chip lack quality EQ functions
Audio SQ is not a premium
Chime sounds are poor quality to terrible from reviewers
Laggy or glitchy with lower RAM units
OS upgrade difficult
Considering all of this, I think the best course of action to mitigate Con's would be to purchase a unit with the newest OS, 4GB RAM, Octa-Core, and DSP Chip installed, both are essentially the same HU, so I'm left to consider aesthetics after that. There are several "manufacturers" of these that appear to be mostly the same, but are simply re-branded and have some different hardware, components, and software.