Second Annual North Carolina High Country Cruise
Twistin II - Roaming around Roan…



September 3th thru the 6th, Labor Day Weekend, the last run of Summer...​




Well it's been a looooong winter but it looks like the weather is finally starting to break and it's now time to start making plans and setting up your calenders for the events that you are planing to attend this year. We have been working hard on setting this up and there is still more to be done but it is now time to announce the Second Annual North Carolina High Country Cruise Twisting II - Roaming around Roan... For those of you who didn't join us last year, The High Country encompasses the West Jefferson, Boone/Blowing Rock areas of North Carolina out to Mountain City Tennessee and down to Asheville North Carolina. This area has some great views, some great drives, and some great twisties…:driving: There are lots of attractions and lots of things to do in this area.


We have 2 great runs for this year. The main run this year will again be on Saturday and go's through Roan Mountain State Park hence the title Roaming around Roan. We decided to make Roan Mountain State Park part of this years run after a request form a participant at last years event.

This will be our Saturday run which is the longest run of the weekend.










Sunday's run will be the now infamous Duck Barf Run, or, If you would like, you can call it by it's Chinese name Pu-King Duck... Duck Barf will be a shorter run than last years Sunday run with the possibility of some other activities, for those adventurous souls, to be announced later.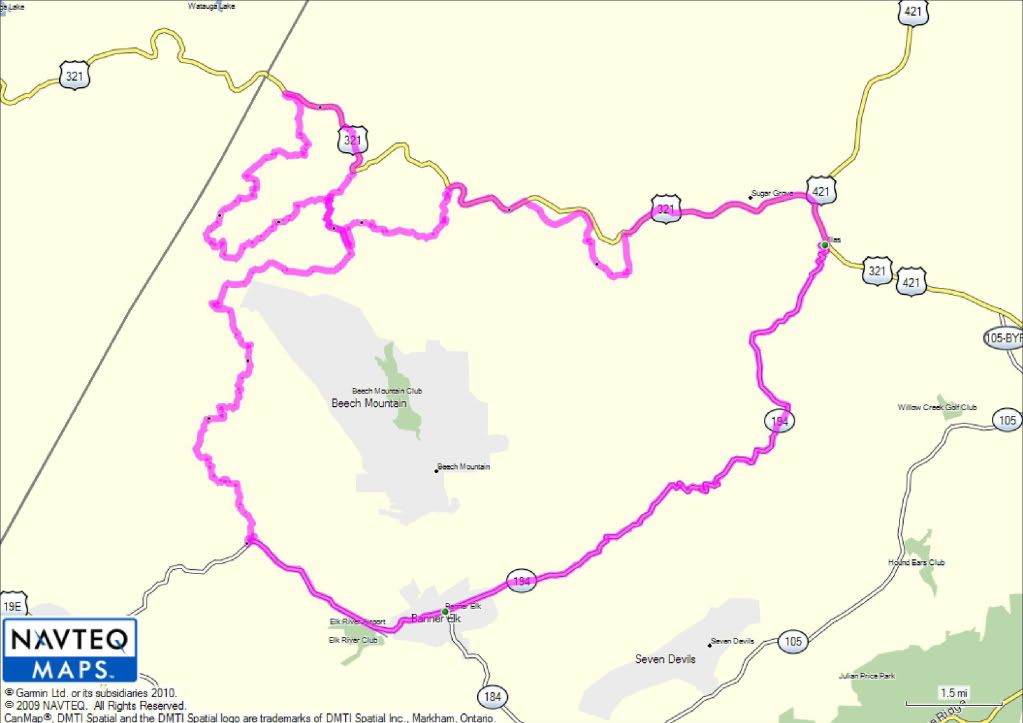 Here is a picture of some of the curves on Duck Barf Run taken on a pre-run in November.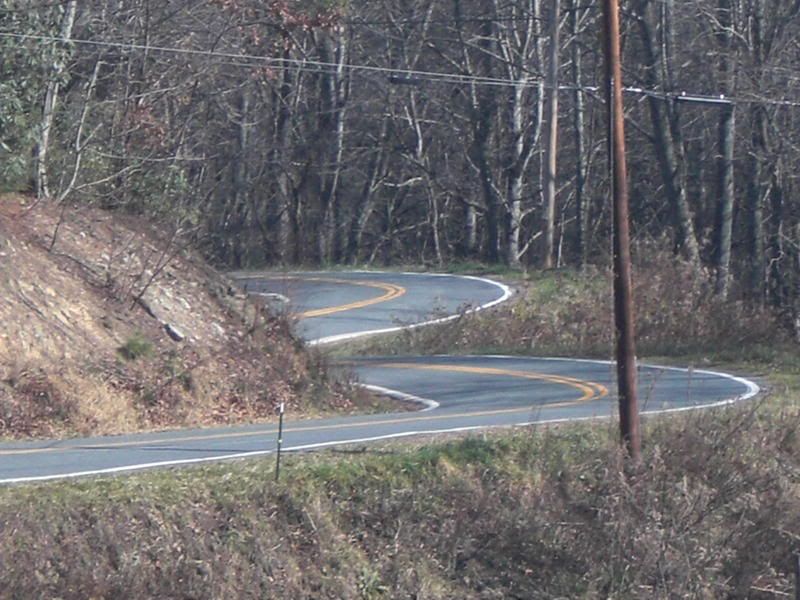 We also have a short lunch run set up for Friday for those who will arrive before 12:00 noon on Friday.






Come on and join the fun... Great Rides, Great Views, Lots to see and do, and of course Great People... So Come on, join us...:thumbs:



We will again be staying at Best Western Mountain Lodge at Banner Elk and all runs will begin and end at the motel.

Motel Info:
The High Country Cruise should be loaded into the computer by now.
We have a block of 20 rooms here with the option to increase that number if needed
Best Western Mountain Lodge at Banner Elk
1615 Tynecastle Highway • Hwy 184
Banner Elk, NC 28604
Phone: (828)898-4571 Toll Free: (877)877-4553

Web Site: Best Western Mountain Lodge

Facebook page: http://www.facebook.com/bwmountainlodge?ref=sgm

Map: Best Western Mountain Lodge
NOTE: Anyone using a Garmin to find their way to the motel the Garmin is off by approximately 1/4 mile if you come in from route 105.

The nights included are; September 2nd ,3rd , 4th, 5th and 6th 2010 at the rate of $89.00 per room, per night, not including tax. The block of rooms will work as follows:

The block is set up under the name High Country Cruise. Each guest will be able to call the hotel directly at either 877-877-4553 or 828-898-4571 and mention the group name High Country Cruise to book a room. After mentioning the group name High Country Cruise, each guest will be reserved into this block of rooms at the discounted rate. Each guest will be able to make their own room accommodations, hold with their own credit card, and be responsible for their own changes and/or cancellations to their reservations. Each guest can also make any special requests at this time, such as room view, or floor preference.(please keep in mind it is only a request). Most of us got poolside rooms last year so if you want a poolside room remember to request it...

30 days prior to the weekend of our event - in this case August 3rd, 2009, any rooms in our block that have not been reserved by High Country Cruise participants will be released into our general inventory to be sold. If someone after this date still needs accommodations, they can call the hotel, mention the group name High Country Cruise and IF a room is still available, reserve it with the group High Country Cruise and be eligible for the discount. The room within the 30 days prior to the weekend will not be specifically held only for our group.

Again, the numbers for guests to call for reservations are:
877-877-4553 or 828-898-4571 and the group name is High Country Cruise.

A wash pit is available with a hose, bucket, soap, some rags and towels.
You may want to bring your own stuff like soap and detail sprays etc.

There are poolside rooms and downstairs, outside entrance parking lot rooms, so book accordingly.


Please let me know either by post or PM if you plan to attend or if you have made reservations so I can add you to the list. :thumbs:

Attendees:
1. Va_Sky +1 (Sky)
2. ChiliSky +1 (Sky)
3. GySgt +1 (Solstice)
4. kd4z +1 (Solstice) Saturday and Sunday
5. gagreybeard +1 (Solstice)
6. MandiLu & Steve (Sky)
7. murrayn2rock (Sky)
8. CochonHD +1 (Sky)
9. NCBlue (Sky)
10. Druid-2 (Solstice)
11. Geezer +1 (Solstice)
12. GA-SOLMAN +1 (Solstice)



Maybe's
1. Cpenny08 (Sky)
2. Tarantula Sky (Sky)
3. Midlife Crisis (Solstice)
4. pursuit +1 (Solstice)
5. AppSt2008 (Solstice) possible 1 day