Discussion Starter
·
#1
·
So i'm shopping yesterday, and I see it. You know when you have been wondering out in the heat for hours and you see a mirage. Well i must have walked over a mile and it was f'ing hot in the mall. There were people all around it.
You know, as much as I love seeing the car in places like this, it really makes me kinda jealous! I want us to be the only people with Skys. There was no price tag, just a sign in the window that read 'order your 2007 Saturn Sky at AV Saturn'. People were saying 'oh, you need to order one...'
I am sooo happy I did! Im guessing it's a 50-50 shot I will get the car. I wonder if they can move my order down on the list so I have a few more months.
It was fully loaded, chrome wheels, LSD, red/black leather. It looked like the windows were tinted because when I looked inside the car, it was hard for me to tell the color of the leather.
My dealer just sold their 3rd Sky so the silver one is #4.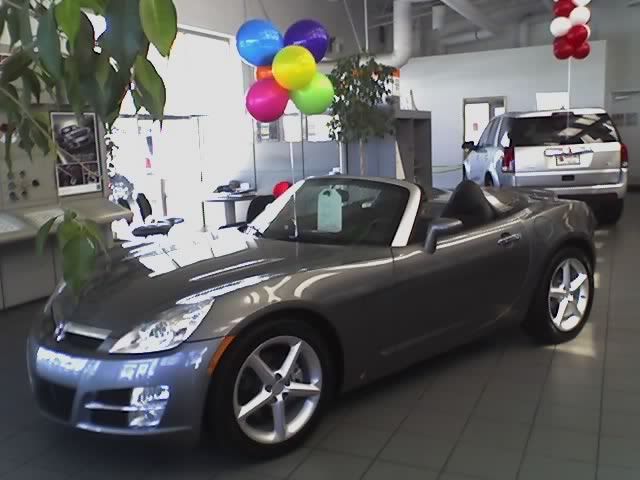 So they must have just gotten this one in. I think i'm number 3 or 4 now.... UH OH!!! I really don't want my Sky until August or September.