So what do you think? I did order the silver graphite thanks to seeing 1994SC2's, before that, it was for sure gonna be silver pearl.
I just want everyone's opinions on the 2 colors. I picked the graphite because:
1. more unique, every other car is silver.
2. more masculine, I think the sky in silver looks kinda girly.
3. will look better with chrome.
4. will look better with black-top.
all just my opinion... I think the silver looks better in some ways also...
1. looks more modern, notice almost all concept cars are in silver?
2. the silver will show the shape of the car the best.
3. Silver will look cleaner, and will not show scratches as much.
4. Silver looks great with the painted wheels hence, $800 cheaper.
5. Notice most of the Sky ad's are with the silver? Saturn NOWS the Sky looks good in silver...
I'm not at a point to change my order, I just wanna see what you guys all think(the ones who order pearl or graphite).
<<thats the pic that did it for me. Before I saw it, I wasn't really planning on getting the Sky anymore, but with a fat promotion and 1994SC2's motivation....wait i'm not a rapper!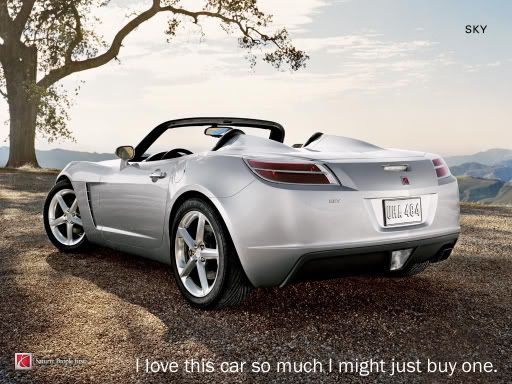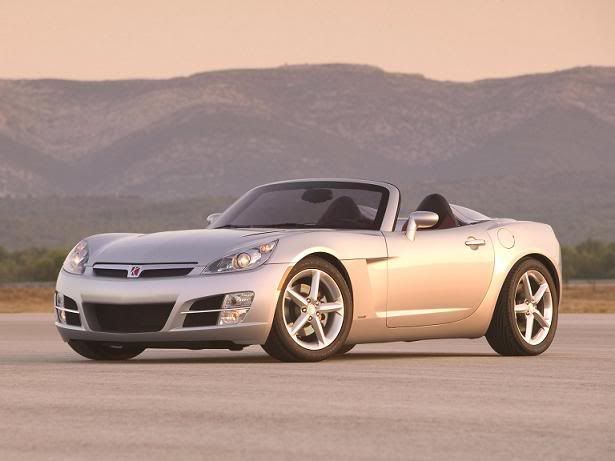 Those are the silver pics that just blow me away. Of course they are professional pics and the car won't look the same in real life. Can we start posting more pearl/graphite pics??
(I know i'm not the only one thinking about this)