I would totally care if the stuff on Facebook were as interesting as that! The image you conjured in my mind wasn't so wholesome as a May-December romance; this is a torrid, likely interracial, lesbian May-Next July booty call! If these people are real, do tell!!
I'm picturing something like this, but with two ladies. Also I guess instead of the gentle caress they should just anonymously be going to pound town a few times.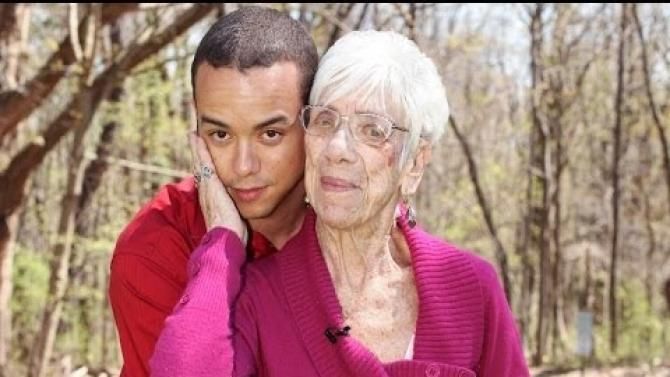 So yeah- I'll READ about stuff like that all day long!
Note to self: A Google image search for 'lesbian interracial cougar' will bring up plenty of results, but not what you intended at all. It's going to take a bunch of dicks to undo that damage. Think before you type!!!