Discussion Starter
•
#1
•
GO DRVN from the Solstice Forum has posted an AWESOME pic of all of the custom license plates who were in Denver and Midlife Crisis has come up with a great idea to do the same thing with all of the WR's that were there! I would love to do this if you all would like to be a part :thumbs:
Here is an example of what GO DRVN did with the license plates... just awesome!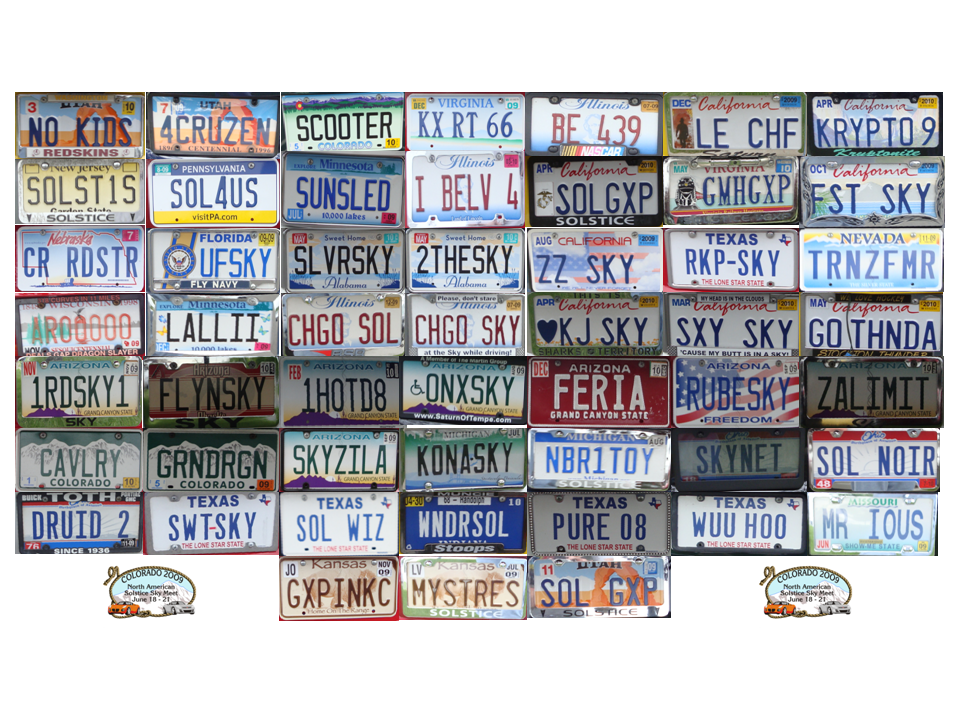 If you would like to be a part, post a pic of your WR and I'll include it!! Thanks!